Meet our Talented Team
We offer a broad range of services – from cuts, colors, make up, and highlights to hair extensions and skin care treatments. Team members take part in continuing education opportunities so they are always up to date with all the latest hair, makeup, and skincare techniques and trends in the beauty industry. Let our team take your appearance to the next level!
Elizabeth Coronado
Elizabeth is a hair cutting and color specialist who has mastered the art of detail and precision; her talent shows through in her razor-sharp bobs and beautiful sculptured styles.
Emali Massay
Emali has over 17 years experience as a hairdresser. She is most sought after for her skills and talent in color correction, and is one of the educators in our apprentice program.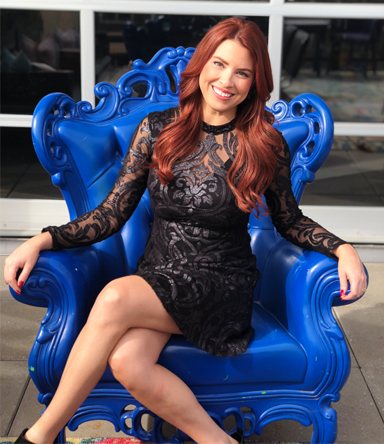 Erin Bonugli
Erin specializes in hair extensions and color. Her skills in special occasion hairstyling is unmatched as well, as she is a well known bridal stylist.
Lauren Fontenot
Lauren hails from Houston, TX and completed her studies at Mim's Classic Beauty College. She is well versed in all aspects of haircare and styling, and specializes in highlights.
Heather Welsh
Heather is a certified GTA with Goldwell (educator) and teaches classes on color here in San Antonio. She specializes in creative colors such as lavenders, pinks, blues, and oranges.
Paul Esquivel
Paul completed his cosmetology studies at Milan Institute and started his career in the industry at Toni & Guy. He specialties include Kerasilk treatments, cuts, and colors.
Nancy Martinez
Nancy is the salon's Esthetician and Massage Therapist. She's well versed in neuromuscular therapy and deep relaxation techniques, and also has training in Microderm abrasion, chemical peels, IPL laser, and body waxing.
Charlotte Schneider
Charlotte is our apprenticing stylist assistant. She's a San Antonio native and completed her studies at Paul Mitchell.
Chelsea Hellen
Chelsea is a color and precision haircut specialist with over ten years of experience. A natural at hair extensions, she is known for her good-naturedness and stellar client service.
Lalli Tejeda
Lalli is the newest addition to the Emali Lane family and completed her studies at the Aveda Institute.
CUTTING & STYLING
| CUT | WOMENS | MENS |
| --- | --- | --- |
| Haircut & Style | $65 | $33 |
| Wet Cut | $38 | $33 |
| Kid's Cut | $25* | $25* |
| Blow Out | $35 | |
| Curls | from $35 | |
| Dry Cut | $38 | $33 |
| Bang Trim | $10** | $10** |
| Flat Iron Finish | $from $35 | $from $35 |
| | | |
* Under 12 years old  ** Free for existing clients only
COLOUR
COLOUR
| SERVICE | PRICE | |
| --- | --- | --- |
| Single Color | $65 | |
| Root Touch-Up | $65 | |
| 6-Pack Foils | from $45 | |
| Color Correction | from $95/hr | |
| Partial Foil | from $90 | |
| Full Foil | from $120 | |
| Toner | from $35 | |
| Balayage | from $160 | |
| Lightener | from $105 | |
COLOUR
Specialty Services
| SERVICE | PRICE |
| --- | --- |
| I-Tip Extensions | PUC* |
| Tape-In Extensions | from $100 |
| Kerasilk Treatment | $400 |
| Brazilian Blowout | $400 |
| Bridal Up-Do | from $75 |
| Formal Up-Do | from $65 |
| Make Up | from $60 |
| AirBrush Make Up | from $70 |
|  Lash Tint, Brow Tint, Or Lash Lift | from $25 |
*Price Upon Consultation
Esthetics, Massage, & Beauty
Esthetics, Massage, & Beauty
| SERVICE | PRICE |
| --- | --- |
| Refresh Spa Facial | $60 |
| Balanced Skin Facial | $65 |
| Advanced Spa Facial | $95 |
| Teen Facial | $55 |
| Microderm Abrasion | $75 |
| Glow Facial | $65 |
|  Relaxation Massage |   $1/min |
| Deep Tissue Add-On | $10 |
| Hot Stone Add-On | $15 |
Esthetics, Massage, & Beauty
Waxing
| SERVICE | PRICE |
| --- | --- |
| Brow | $15 |
| Lip | $8 |
| Chin | $10 |
| Back | from $50 |
| Half Leg | $45 |
| Full Leg | $90 |
| Bikini | $50 |
| Brazilian Bikini | $70 |
| Underarm | $20 |
Additional waxing services available. Please call to inquire!
Our Mission Statement
Our company's purpose is to make people beautiful. We do that through the maintenance of continuing education, technical training, and fashion awareness. We strive to provide the very best service to our clients with attention to quality and courtesy in a comfortable, warm, welcoming, and clean environment.
We believe that everyone deserves to be the very best version of themselves, and we take great joy in making your outward appearance match the beautiful person you are inside.
Testimonials
Teri H.
Absolutely had the best experience here hands down.. Was greeted immediately and everyone was so friendly. Gina listened to my input and I walked out feeling like a brand new person. Highly recommend this salon and Gina to anyone looking for a new place and a new hairstylist!!
Lydia J.
Absolutely love love this salon and my hair stylist Gina!! It's a beautiful clean salon! I wanted to do a dramatic cut and color. I went extremely short. So Gina did my color and cut my hair short, then another stylist Elizabeth took the time to actually do the style that I wanted! I really appreciated the fact that Elizabeth took her time to cut my hair! And they even stayed after hours and even had a little photo shoot! Thank you ladies for everything! Cant wait to go back!!
Shari D.
Elizabeth is super talented & did an amazing job on my daughter's hair, but all the stylists I observed were great, their clients left looking perfect. It's a very nice salon, and I saw a lot of guys and boys come in and have their hair cut as well as girls & women of all ages & hair styles & lengths. Highly recommend!
Casey D.
I moved to San Antonio over a year ago and was terrified about having to find a new stylist. I found Emali Lane because it was a Goldwell salon and I see Heather because she is a Goldwell color instructor. Not only is Heather a miracle worker with color, but she is an amazing stylist! I receive compliments on my hair all over town. The staff at Emali Lane that I have encountered is professional, friendly and welcoming, and Heather is incredible.
Ruby K.
I went there for a haircut with stylist Gina. She was very attentive and we had great conversation! The service was top notch and money well spent. I can't wait to go back again!
Jenny L.
LOVE this place! Emali is amazing! Whether it's a haircut, or extensions - she really listens to what you want and then delivers (plus, she really fun to chat with during the appointment). I really appreciate that they are up front about cost here. For extensions, they have a couple options to respect your budget. As far as haircuts, I've never left disappointed. I'm always excited about my new hair. I love how up-to-date they are with their styling, so whether you just want a trim - or you want extensions and a lilac die job, you'll leave loving your look.
Kandi G.
Lauren did an amazing job with rescuing my hair mishap. I am in love with it! She is the woman to go to for blondes. Josie was awesome at helping me throughout the process and getting me in quick when I was in the middle of a hair crisis/meltdown.